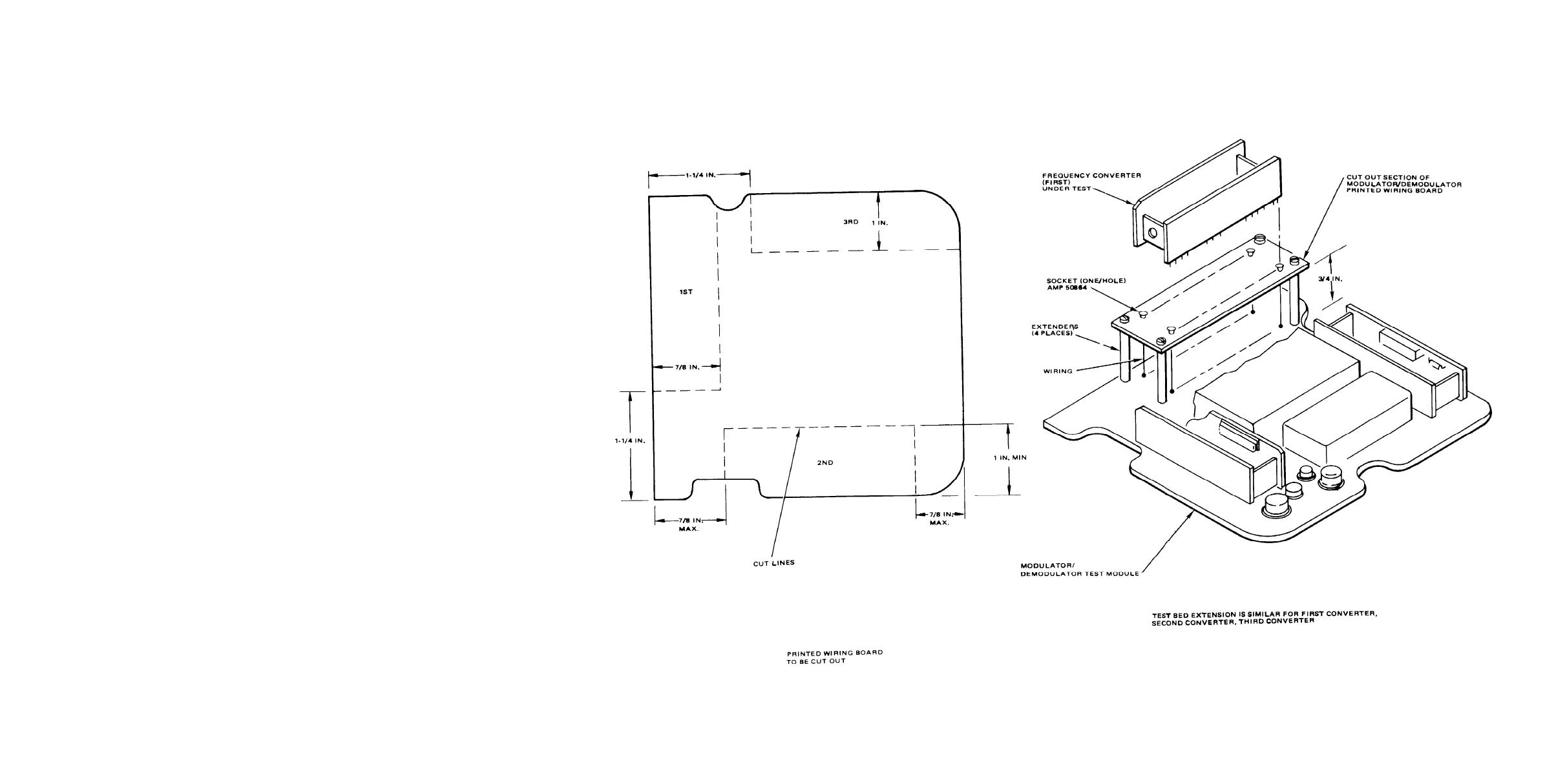 Troubleshooting of the three frequency converter submodules is best accomplished
Each test bed is a complete and
using three separate frequency converter test beds.
functional

modulator/demodulator,

with

the

exception

of the test bed extension for
either the first, second, or third converter respectively.
under test is plugged into the sockets of the extension (although if a pin is
misshaped, a jumper must be inserted).
Any equivalent methods or materials may be used.
List manual for identification of piece parts required.
Cut a bare modulator/demodulator printed
second,

and third converter positions.
Remove the appropriate frequency converter submodule
Drill 4 holes in the test module for the extender pillars.
careful to avoid damaging any printed wiring in this four-layer PC board.
Fabricated Frequency Converter
A1A1A1, A1A1A2, A1A1A3

Test

Beds