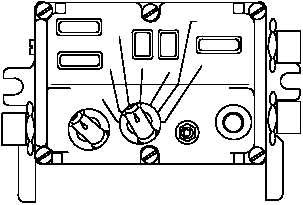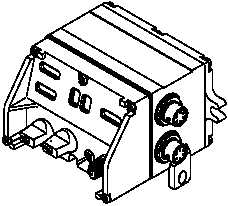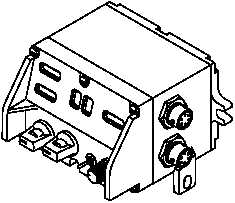 TM  11-5820-890-20-2
1-18
1.8.
DESCRIPTION OF COMPONENTS.

Continued
PT CT
COMSEC
TEST
3
2
1
RADIO
FCTN
INIT
DN
UP
DIM
CONTROL
M S
VAR
CHAN
RF
HI
LO
PA
FH
OFF
RT
MODE
FH/M
SC
CONTROL
MONITOR
C
11291/VRC
SERIES
M
C 11291A/VRC
C 11291/VRC
FRONT PANEL
Control Monitor C 11291/VRC can be used to remotely control up to three RTs. It remotely selects: RT ON/OFF,
RT RF power, RT mode, RT channel, RT variable, or RT COMSEC PT or CT. Two control monitors can be used
to control the same RTs. Cable CX 13290/VRC is used to connect the VAA or PSA to the control monitor. The
same type cable is used to interconnect two control monitors. The RADIO switch selects the RT to be
controlled. Position 1 selects RT A in the primary radio or the single radio mount RT. Position 2 selects RT B.
Position 3 selects RT A in the second radio. The FCTN (function) and INIT (initiate) switches are used to select
the RT operating functions. The control monitor receives electrical power from the first radio. A self test is
provided for diagnostic use. The control monitor must be removed from the VAA if an RCU is to be used.