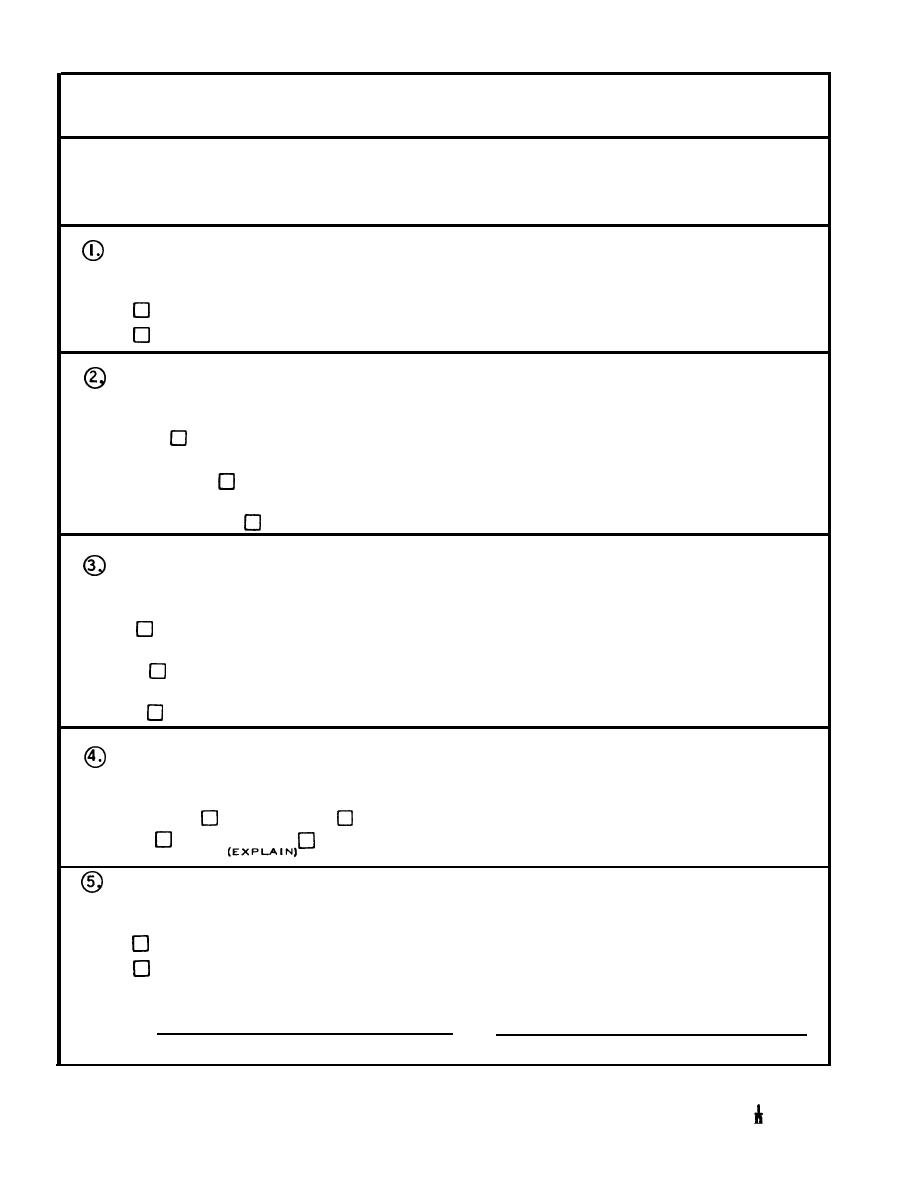 USABILITY OF PLASTIC-LAMINATED DIAGRAMS
PLACE CHECK MARK OR X IN THE BLANK SPACE THAT BEST DESCRIBES
YOUR EVALUATION OF THE USASILITY OF THE DIAGRAMS. ADDITIONAL
COMMENTS MAY BE INCLUDED WHERE INDICATED ON THE QUESTIONNAIRE.
FOLD THE COMPLETED QUESTIONNAIRE WHERE SHOWN AND DROP IT IN
DID YOU FIND THE PLASTICLAMINATED DIAGRAMS MORE USABLE
I N YOUR WORK THAN CONVENTIONAL PAPER DIAGRAMS?
WHERE WOULD YOU LIKE TO SEE MORE PLASTIC-LAMINATED DIAGRAMS?
WHAT DO YOU THINK OF THE THICKNESS OF THE LAMINATE?
WHAT TYPES OF DIAGRAMS DO YOU THINK ARE BEST SUITED FOR
DO YOU HAVE ANY RECOMMENDATIONS FOR MAKlNG DIAGRAMS MORE
U S A B L E IN YOUR TYPE OF WORK?