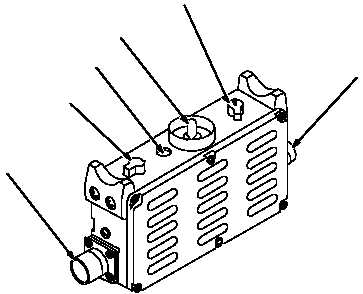 TM  11-5820-890-20-2
1-47
1.16.
FH FILL DEVICE, MX 18290/VRC
The MX 18290/VRC fill device is commonly called the FH fill device. The FH fill device can be loaded from
another MX 18290 fill device or an ANCD.
The FH fill device provides an OFF/ON/Zero All switch, a (fill Init) pushbutton switch, a check lamp, and a fill
data selector switch. The FH fill device contains an internal battery for fill data storage memory.
FH FILL DEVICE, MX 18290/VRC
FILL CONNECTOR (J1)
FILL CONNECTOR (P1)
OFF/ON/ZERO ALL SWITCH
FILL INIT PUSHBUTTON
(TO LOAD FILL DEVICE)
FILL DATA
SELECTOR SWITCH
CHECK LAMP