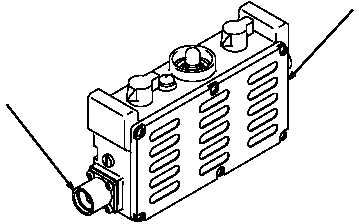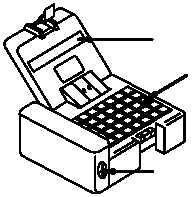 TM  11-5820-890-20-2
1-22
1.8.
DESCRIPTION OF COMPONENTS.

Continued
FILL DEVICE, ELECTRONIC COUNTER COUNTERMEASURES MX 18290/VRC
FILL CONNECTOR (J1)
FILL CONNECTOR (P1)
The Fill Device, ECCM MX 18290/VRC (ECCM fill device) stores frequency hopping fill data. It can receive fill
data from a Tape Reader KOI 18 or another ECCM fill device. Thirteen FH hopset/transecs or lockout sets may
be loaded into memory. Data may be loaded using either end.
CAUTION
Do not connect fill device to RT without using the fill cable.
AUTOMATED NET CONTROL DEVICE (ANCD) AN/CYZ 10
NOTE:
THE ANCD REPLACES THE
MX 18290 AND IS USED TO LOAD
BOTH FH AND COMSEC DATA.
REMOVABLE
CRYPTO IGNITION KEY
(CIK)
(35 KEYS)
FULL KEYPAD
BLACK AND WHITE
VIDEO DISPLAY
TWO LINES BY
24 CHARACTERS
The Automated Net Control Device (ANCD) AN/CYZ 10, is a hand held device capable of receiving, storing, and
transferring data between ANCDs, to an LRU, or to a SINCGARS radio. Primary application is the transfer of
COMSEC keys and FH data, plus replacement of the paper SOI. The ANCD replaces the KYK 13, KYX 15, and
KOI 18 COMSEC fill devices, and the MX 18290 ECCM fill device.